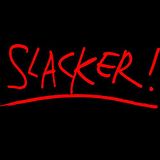 Yeah. That's me, a slacker.
I've had a few beer reviews to post to the site, and I just have not gotten around to it.
So, I will be posting all of my overdue beer reviews tomorrow (Sunday).
I have not played any poker lately, so nothing new to report there. I have dabbled a little on Carbon Poker with play money, but that's it. Donkeys galore on that site.
See y'all tomorrow!